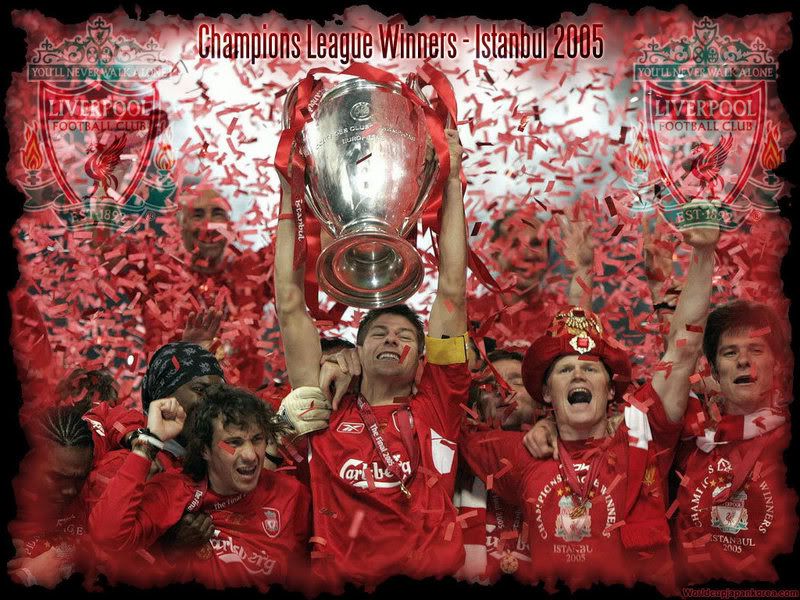 Wednesday, May 5, 2010

HELLO!!!
OUR CLASS GOT THROUGH THE HEATS!
5TH FOR THE 4X1OOM RELAY!

YAYYY!!!

HAHA WEIFEN'S CONCERT ON FRIDAY.FRIDAY!!
SEEYAAAA

Sunday, April 4, 2010

HELLO GUYS!!
HAHA ITS BEEN A LONG TIME SINCE I POSTED ANYTHING:P
Well, block tests are coming up..
I just came back from Malaysia yesterday..
Chelsea beat Man u though Drogba's goal was an offside..
Macheda's goal was bad!!

Yeah.
Hahaha my life's boring right now!!
SEEYA

Monday, February 1, 2010

HEY THIS IS GONNA BE A SHORT POST.
YAY IT MY BIRTHDAY TODAY!!!!!
THANK YOU EVERYONE FOR THE LOVEY PRESENTS AND THE THOUSANDS OF BIRTHDAY WISHES AND THE CARDS AND EVERYTHING!!!!
YOU GUYS ROCK!!!!


HAD 5 CAKES IN TOTAL



HERE ARE SOME OF MY PRESENTS:
-A CAKE BAKED BY AMANDAAAAAA!!! PRO!!!
-A CUSHION SLEDGEHAMMER WITH THE BIRTHDAY SONG!!! FROM WERN!
-AN EXPANDABLE DOG TOY!!! FROM WERN!!
- A COLLECTORS EDITION TRANSFORMERS MONOPOLY SET FROM BRO!!!!
- A SWISS ARMY KNIFE FROM MATHEA!!! PLUS A LEMON TEA!!
-A BUILD-A-BEAR FROM MUMMY!! SUPER ALOT OF THINGS!!
-DELICIOUS BIRTHDAY DINNER FROM DADDY!!
-HONGBAO FROM GODMOTHER&NANNNNNY
-COOL POUCHES FROM KIM!!!!
-SUPER COOL ANDNICE LEVIS SHIRT FROM WEIFEEEEEEN!!!
-A KINDERJOY FROM WERN!!!!
-A BILLABONG PENCILCASE FROM LESLEY&AILEEN!!
-A NOTEBOOK FROM ASEY!!!!!
-A CAREBEAR FROM WANYUN AND JERILYN!!!
-2NICE THINGS FROM MY FOSTER SIS!!
-MANY MANY MANY CARDS FROM FRIENDSSSSS
-AND TENS OF THOUSANDS OF WISHES FROM ALL OF YOU GUYSSS!!

FORGIVE ME IF I LEAVE OUT A PRESENT:(
IM TYPING THIS BY MEMORY:)))
THANK YOU ALLLLLLL!!!


Friday, January 15, 2010

HEY SUP GUYS!!!
haha in sicc using the com in the reading room!
well anyway since this blog is so dead i shall just post one post to revive it a little.
haha so we had psl duty today.
supposed to usher the sec1 parents in from the gate right next to the bus stop.
yup.
so while yanfei,yunni and i were sitting and waiting for parents to come,
ccas had already ended.
so there was once when wanlin and a group of concert band people walked past us.
well, they stopped to talk to us.
then one of the concert band girls spoke to me. she should be sec 3.
"Hey you're lavender right?"
"err yup. how did you know?"
"Cos you're quite famous."

!!!!!!!!!!!!!!!!!!!!!!!!!!!!!!!!!!!!!!!!!!!!!!!!!!!!!!!!!!!!!!!!!!!!
haha then i stared at wanlin and she said
"i never say anything!"
haha this is SO COOL!!!!
well, im not trying to boast or anything but im really happy!
haha just sharing my JOY to the 1-2 people reading my blog.
HAHA!!
and anyway i needed something interesting to post.
THANKS SO MUCH!!


Monday, December 28, 2009

hellllooo!!!

MERRY CHRISTMAS!!! (late)

hhaha yay great presents!
dont want the new year to start!!
byees!!

hahahaa
Sunday, November 15, 2009

howdy ya'll!
haha long time no post.
just gonna post some pictures of my CHINA FOSTER SISTER.
haha nygh one..
all thanks to my mum!!
AHEM.
well,yeah.

SEEYA!


Thursday, October 29, 2009

ELLO THERE MATES!!
So,eoys,
GREAT!!!
Well,for my standard, that is.
Plus my parents!!
So it's GOOD!!

Some results were surprising, some were, not so.
So, now for the most awaited thing..MY RESULTS.

Haha well,
I've achieved

A1 (x2!!!!!!!!!!!!!!!!!!!!!!! Overly excited.)
A2
B3 (x2!!!!!!!!!!!!!!!!!!!!!! Okayly excited.NOT BAD OKAY!!)
B4

Haha well my A1s are for
MATH & SCIENCE.
(Just like PSLE)

A2 for
ENGLISH.
(Hmm pretty good.)

B3s are for
CHINESE (OH WOW OH WOW I DID SO SUPERBLY WELL FOR CHINESE!! LIKE SERIOUSLY!! I BEAT LOADS OF PEOPLE!!! SOME I DIDNT EVENT IMAGINE I'D BEAT!!
PLUS MY COMPO BEAT MOST OF THE PEOPLE WHO BEAT ME FOR PAPER 2!!LLALLALALA! HAPPY TIME!!)

HUMANITIES (Okay i kinda expected this. For geog, the teacher at first did not want to check any of our papers which we THOUGHT that they marked wrong. but in the end she let us AND SHE FOUND OUT THAT SHE MARKED MY PAPER WRONG. SO SMART. Plus for aileen's paper, 10+12=33!! Dumbfounded.)

B4 for
HMP.
This is GOOD FOR MY STANDARD.
NOT LOWEST IN CLASS LALA
MAYBE SECOND LOWEST BUT IM HAPPY.
AND THATS ALL THAT MATTERS!!!!!
haahahah

I'VE GOT MY HALLOWEEN PLANS.
4-6PM I WILL BE AT AN OLD ARMY BUNK PLAYING COMBAT SKIRMISH.
OHMYOHMY THAT ROCKS.
HAVENT PLAYED IT SINCE LAST YEAR!!!
haha last year we had like 4 people consecutively having combat skirmish for all our parties!
AWESOME.

OKAY THEN AFTERWARDS WE PROCEED TO TRICK OR TREATING.
TILL THE GHOSTS COME HOME.
LALALLA!!

ITS GONNA BE ROCKIN GOOD TIME.
HELL YES!!!!

OKAY BYEBEYBEYEBEYBEYEBYE!!!
Happy.
Excited.
Halloween's coming.
Stock up on your candy.
Cos i'm on my way there.
And i'm getting candy.
Ding dong.
TRICK OR TREATTTTTTT!!!!!